India's largest floating solar power plant commissioned in Kerala
Kerela Power minister M M Mani commissioned The 500 kWp (kilowatt peak) solar plant of the Kerala state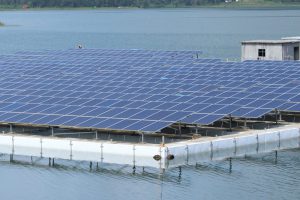 electricity board (KSEB), that floats on 1.25 acres of water surface of the Banasura Sagar reservoir at Padinjarethara in Wayanad. 
The solar plant set up by KSEB at a cost of Rs 9.25 crore has 1,938 solar panels which have been installed on 18 ferro cement floaters with hollow insides and is the largest floating solar power plant in the country.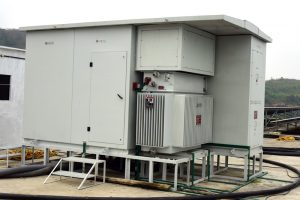 The project has used high- efficiency solar panels and a floating substation have been set up on the reservoir itself to convert the output into 11kV, considering economic and safety aspects.
A 500 KVA (Kilo volt ampere) transformer, 17 inverters, a supervisory control and data acquisition (SCADA) system to control and monitor power generation and an anchoring system are part of the floating solar project.
The power generated by the plant will be transmitted to the KSEB's Padinjarathara substation. Floating solar plants had higher efficiency compared to ground-mounted installations due to the moderating effect of water bodies on panel temperature.
Speaking after commissioning the project, Mani said that it has become imperative for the state to explore all avenues of renewable energy as it was currently producing just 30 % of its power requirement and has to purchase 70% of its energy requirement from other states. (Source: PTI)